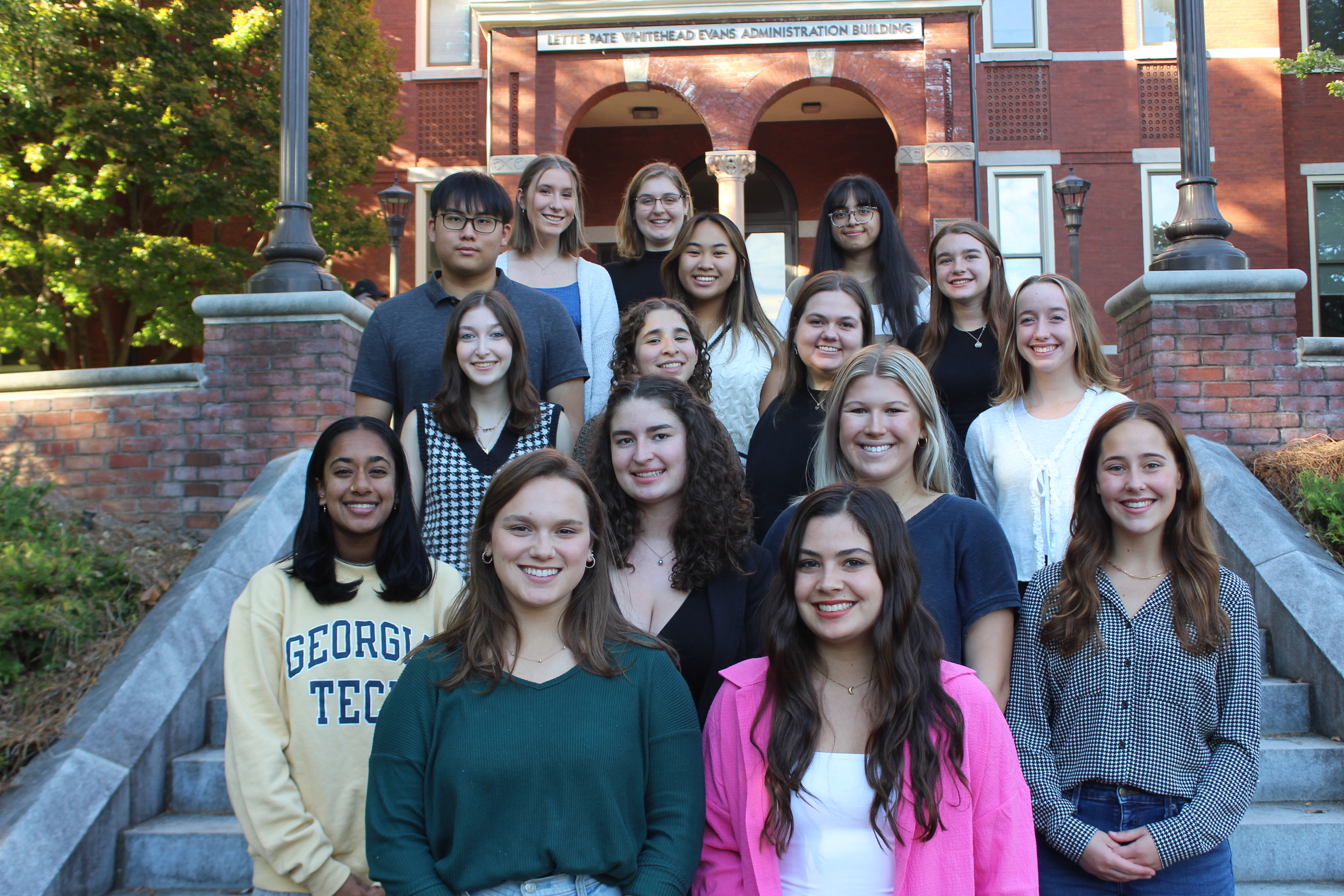 About Us
The Ivan Allen College (IAC) Student Advisory Board meets biweekly to discuss a number of issues, including strengthening the Ivan Allen College community, enhancing our on-campus presence, building relationships between the students and faculty, and giving student feedback on curriculum and programs. 
Each year, the Board works on several regularly occurring processes as well as a number of evolving student initiatives. Since 2015, the Board has hosted a Freshman Kickoff event each fall to welcome new Ivan Allen students to campus and our College community. Some of our other activities include assisting with the Ivan Allen College Family Weekend event in the fall and volunteering at Shadow Day in the spring. We also host events throughout the year to increase awareness of the Ivan Allen College for all student body, and give Ivan Allen Students a chance to connect and meet people within their college and major.
The Board is composed of a total of fifteen undergraduate students: at least one from each School, no more than three students from any one major, and no more than one Undecided Ivan Allen College student. Students may join the Board at any point in their academic career, and membership lasts until graduation. Our structure aims to provide a comprehensive and inclusive survey of students from all years and areas of study in order to most accurately and fairly represent the student body of the College. 
Our Mission
The Ivan Allen College (IAC) Undergraduate Student Advisory Board voices student opinions in the Ivan Allen College of Liberal Arts, serves as the liaison between students and faculty, and designs initiatives that build community and improve the student experience in the Ivan Allen College.
Brief History
The Student Advisory Board first met in 2002. It has continued to meet biweekly since that time to provide feedback and advice to the leadership of the Ivan Allen College. The board organizes college-wide events aimed at building community among students and faculty, including research seminars, town halls, and "Fall Kickoff" for entering students. The board awards the Teacher of the Year award each spring to one permanent and one temporary faculty member and it organizes focus groups designed to assist the college in evaluating degree programs